WOODBERG ROOFING SERVICES


Denver Gutter Repair and Installation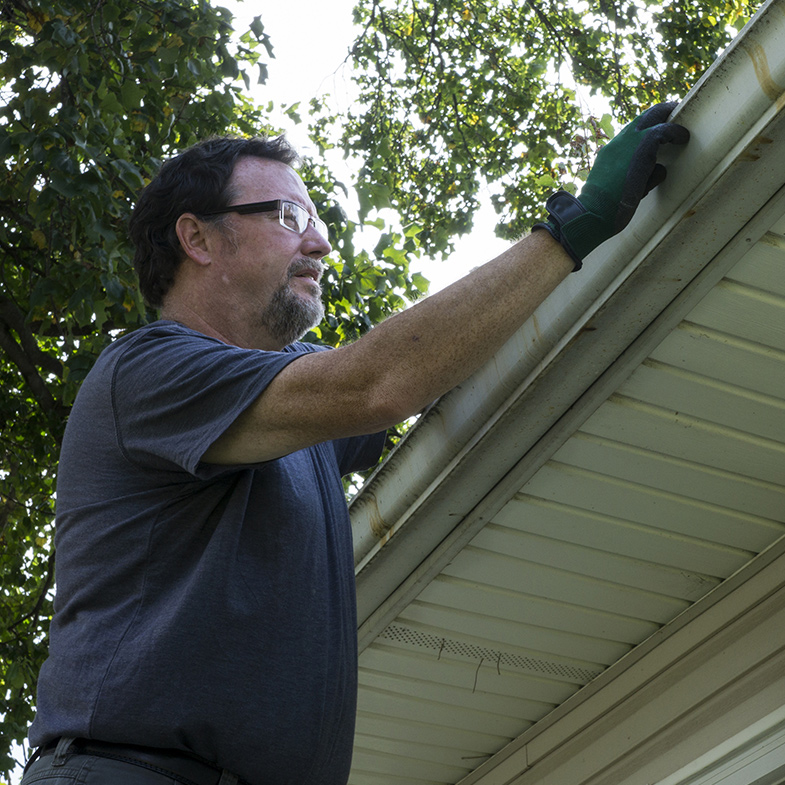 Denver Gutter Repair, Installation and Protection Specialists

In addition to roofing services, Woodberg offers Denver gutter installation, repair, and replacement. We don't just want your gutters to function well and drain properly, we also aim to add curb appeal to your home. Our gutter systems are installed with the highest quality workmanship in order to properly collect the water as it runs off the roof, and then safely transport it away from your house. It is incredibly important for your gutter system to be installed properly by a Denver gutter installation expert in order to protect the inside, outside and foundation of your home from water damage. Don't suffer an accident and hurt yourself by using unsafe ladders and equipment to do a gutter repair yourself. If your gutters are broken or worn-out, call the Denver gutter repair and installation specialists at Woodberg Roofing and Restoration for a FREE estimate.
Schedule Your Free Consultation or call us at (720)464-7498 to speak with a Denver gutter specialist
FREE Gutter Inspections
Woodberg Roofing offers FREE inspections and estimates. Our Denver gutter repair experts will asses your gutters and provide you with an honest and straightforward estimate. Contact us today for your complimentary gutter inspection.
Insurance Claim Experts
If your property has been damaged in a recent storm due to hail or wind damage, contact Woodberg gutter insurance claim specialists to asses the damage. We will work with your insurance company to get your home and gutters repaired quickly.
100% Workmanship Warranty
Woodberg Roofing offers a 100% guarantee for quality workmanship on every one of our Denver roofing and exterior home remodel projects for the lifetime of our products, so you can rest easy knowing your roof and home are in good hands.
Experienced Denver Gutter Repair You Can Count On
Whether your home requires gutter repair or new gutter installation, Woodberg's expert Denver gutter repair and installation specialists are here to help. We understand the role of a properly working gutter system in protecting your home from water damage. If your gutters are broken or worn-out, it's time to call in the Denver gutter installation professionals at Woodberg. Request a quote online or call our Denver gutter repair experts at (720)464-7498 for a complimentary inspection and to get started on your next project.